Bombora
| Triblio
A Bombora-Powered Partner
Build dynamic audiences and target more effectively with intent-driven marketing.
Request a demo
Triblio Overview
The Triblio Account-Based Marketing (ABM) Platform leverages AI and Bombora's Intent data to help marketing and sales teams identify target accounts and orchestrate multi-channel campaigns at scale. The platform engages B2B buying groups through advertising, web personalization, and sales messaging.
As a Bombora-Powered partner, Triblio offers a portion of Bombora Company Surge® as a component of its platform licenses with varying data volumes.
Download information sheet
How can Intent data be used in Triblio?
1. Dynamic Targeting – Triblio dynamic audiences can be filtered by Bombora Intent topics and Company Surge® scores to automatically add and remove accounts from campaigns based on intent.
2. Smart Score – Bombora data feeds directly into the Triblio Smart Score, a live summary of your accounts' key behaviors across all online, offline, 1st, and 3rd party channels.
3. Sales Insights – Triblio enhances its account data with Bombora Company Surge®, making all insights available in a single view within your CRM and Triblio.
What are the benefits of this?
● Automatically start and pause campaigns for the right accounts, at the right time, through ads, web personalization, emails, and even sales outreach
● Use best-practice account segmentation with Bombora Intent topic clusters, and prioritize based on heavy topic interest
● Understand the market landscape to inform sales around topic research patterns, track interest in competitors, and find churn risks
"Alerts identify which accounts AEs should prioritize and what solution the accounts are interested in. It's one of the marketing initiatives that our sales team has adopted the fastest. You get much better rates - open rates, click rates, response rates, you name it - if you start with Intent data."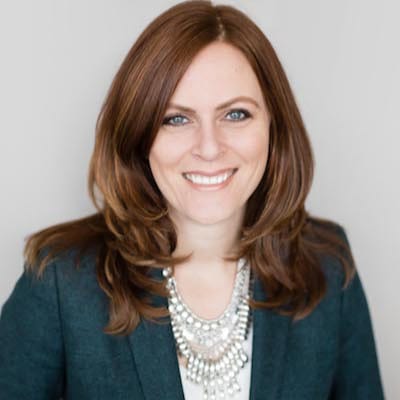 Jessica Garrett Vice President of Marketing at Veristor
Dive into more Integrations