Intent data for customer success managers: 3 ways to prevent customer churn
In modern B2B organizations, Customer Success Managers (CSMs) are tasked with a myriad of responsibilities ranging from driving product adoption to managing contract renewals to identifying upsell opportunities. As new partnerships begin, freshly inked order forms quickly become weekly touchpoints, and before you know it, it's time for that first Quarterly Business Review.
While success plans are often defined by achieving key milestones, true customer success (the difference between a bigger contract at renewal or a churned customer) happens in the trenches. CSMs need to be hyper-aware of not only the perceived 'health' of their accounts but also the activity that occurs behind the scenes which may increase the risk of losing a customer or missing an opportunity to upsell or expand. 
As organizations ask more of their CSMs, it becomes increasingly difficult to provide the same level of attention to every single customer. The squeakiest wheels often get the grease, diverting attention away from more self-sufficient accounts and leaving a gap in the communication necessary to pick up key bits of information that can impact the relationship. 
CSMs may be inclined to believe that a customer is happy because they haven't reached out for questions or more support — but that behavior doesn't rule out the possibility they could be shopping around and comparing you to a competitor. It is imperative to recognize and address customer needs and wants in order to grow the business. 
So how can we better understand our customers' behavior, even when it's difficult to connect with them directly? 
Many businesses leverage Intent data as a strategy to better understand what to sell and when to sell it. This data can be used to understand which of your target accounts are in-market, which products or services they are evaluating, and identify the buying committee in an often crowded evaluation. This is not only a great strategy for acquiring new accounts but can also guide upsell opportunities and ensure retention — and it makes the jobs of customer success teams easier!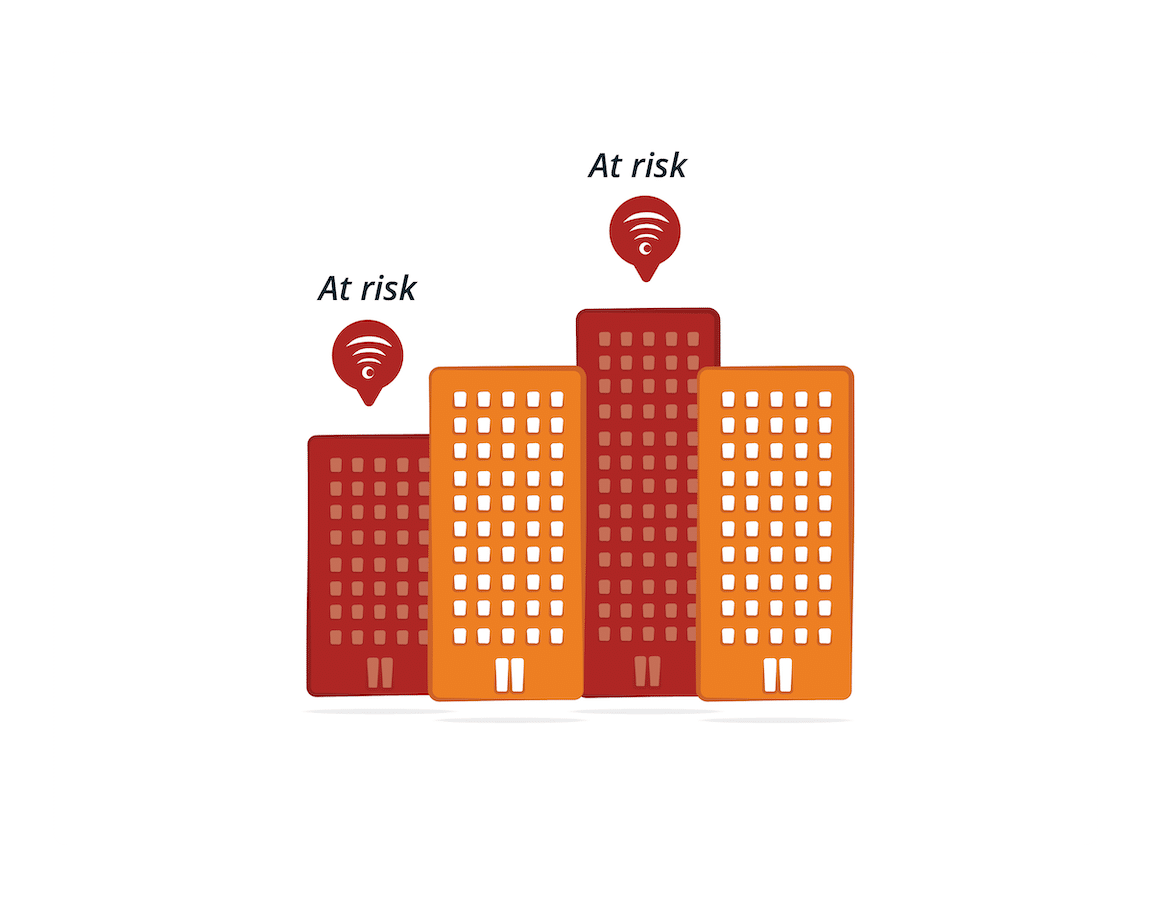 How customer success managers use Intent data
Balancing priorities as a CSM across dozens of accounts (or more!) can be challenging. Below are three proven intent-based strategies to ensure a constant pulse on all customers and increase lifetime value.
1. Analyze competing services and organizations
Increased Bombora Company Surge® activity on competitor brand names or competing technology in your space is an early indicator that something is amiss. Identify and address sudden interest or activity of an existing customer to a competitor by selecting intent topics and clusters related to competing products, services, and organizations. When businesses begin a new product or service evaluation, Bombora's Company Surge® Intent data will provide the insights to see when that research increases, prompting CSMs to reconnect and save the relationship before it's too late.
2. Expand opportunities and monitor product topics

Many businesses sell more than one product or service, but contracts are frequently written for a single line item. Oftentimes customers will purchase one product and have no idea what else is available. As point solutions evolve into platforms, many busineses look to consolidate vendors and build more connected ecosystems. This reigns especially true for product-led organizations that are looking to expand their market share.
Imagine your best customer leaving for an inferior competitor because they offer a solution you're weeks away from releasing. Monitoring topics that align with the products, solutions, or services you sell (or are on your product roadmap) can be a great way to identify new opportunities throughout the customer lifecycle. This is not only the most effective way to keep an innovative customer happy, but it's also a great opportunity to grow ARR and expand into new business lines or markets.

3. Track key integrations or partners
Every CSM's objective is to provide their customers with so much value it'd be nearly impossible for them to leave. Tech stacks constantly evolve, especially as customers move upmarket and require bigger, better tech to run their businesses efficiently. Tracking key partners or integrators that play nicely with your software is a great way to increase "stickiness" and extend value deeper into your customer's ecosystems. Keeping tabs on the software your customers are purchasing can create more conversations, drive more revenue, and influence your product roadmap as trends are identified.
Identify and reduce customer churn with Intent data
Intent data can keep you in tune with your customer's buying behaviors and alert you about trends that can positively influence every stage in your deal cycle. Bombora Company Surge® Intent data identifies the research topics that are most active among your target audience. Customer Success organizations use this data to identify trends that are indicative of churn or present an opportunity for growth. Both are effective strategies that enable you to build trusting relationships with your customers and grow the business from within. 
Speaking of data — Bain and Company found that a 5% increase in customer retention increases company profits from 25% to 95%, and Harvard Business Review reported that it's anywhere from 5 to 25 times cheaper to retain an existing customer than it is to acquire a new one.
Forrester conducted a Total Economic Impact™ (TEI) study to examine the potential ROI enterprises may realize by integrating Bombora into their marketing and sales processes, and yes it's all that it's cracked up to be. The study found that a global B2B financial services organization experienced a 10% decrease in customer churn from using Bombora's Intent data to monitor if its customers were actively researching a competitor. 
You don't have to be a mind reader to anticipate your customer's next move. And you don't have to take just our word for it either. Check out the various outcomes our customers experience using Company Surge® Intent data here. Or if you think you're ready, sample the data here!
Read more B2B Intent data resources