Bombora
| Qualified
A Bombora-Powered Partner
The next generation of Qualified Signals, an AI-based product that surfaces the buying Intent of a B2B company's target accounts.
Qualified overview
Qualified is the #1 pipeline generation platform for revenue teams that use Salesforce. Leading B2B brands such as Adobe, LaunchDarkly, SurveyMonkey, ThoughtSpot, and VMWare trust Qualified to grow their pipeline by tapping into their greatest sales & marketing asset—the corporate website—to identify the most valuable buyers, uncover signals of buyer Intent, and instantly start sales conversations.
Download the information sheet
How is Bombora used with Qualified?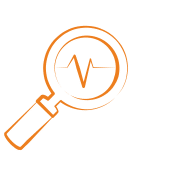 Identify accounts that are in-market to buy
Using an AI-based model, Qualified Signals combines first-party website engagement and third-party buyer Intent data to provide a comprehensive view of account-based buying Intent. Use these insights to target sales-ready accounts and nurture those in research mode.
Focus prospecting efforts
Understand an account's place in the buying journey, and the products and services they're most interested in. Use this data to prioritize the right accounts, at the right time, with the right message.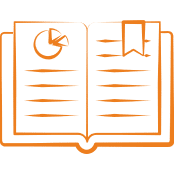 Personalize sales and marketing messages
Identify and target high-intent accounts with personalized outbound emails and ad campaigns. Reference recent website engagement and content consumption across third-party sites, then drive traffic back to your site for a real-time sales conversation.
"With signals, we know which target accounts are in research mode, helping us strike at the right moment in the buying journey. We've seen $7.2M influenced pipeline and 193% ROI. Absolutely fantastic!"
Jason Widup VP, Marketing metadata.io
"By offering Bombora's Company Surge® Intent data within Qualified Signals, we're making it even easier for sellers to prospect smarter. Not only can businesses quickly identify high-intent accounts, they know the products and services buyers are interested in. It's a huge win that will drive incredible value and pipeline for our customers."
What are the benefits of using Bombora + Qualified?
Customers that use Qualified report a 10X increase in sales meetings, a 4X increase in lead conversion, and a 6X increase in pipeline.
See a 360-degree view of account-based buying Intent

Grow pipeline more intelligently

Prospect smarter and maximize productivity

Engage prospects earlier in the buyer journey

Create opportunities to cross-sell, upsell, and reduce churn