Let's revolutionize B2B marketing together.
We're doing big things. Come join our team of passionate, caring, driven, innovative, curious, unique, and super-friendly team members today!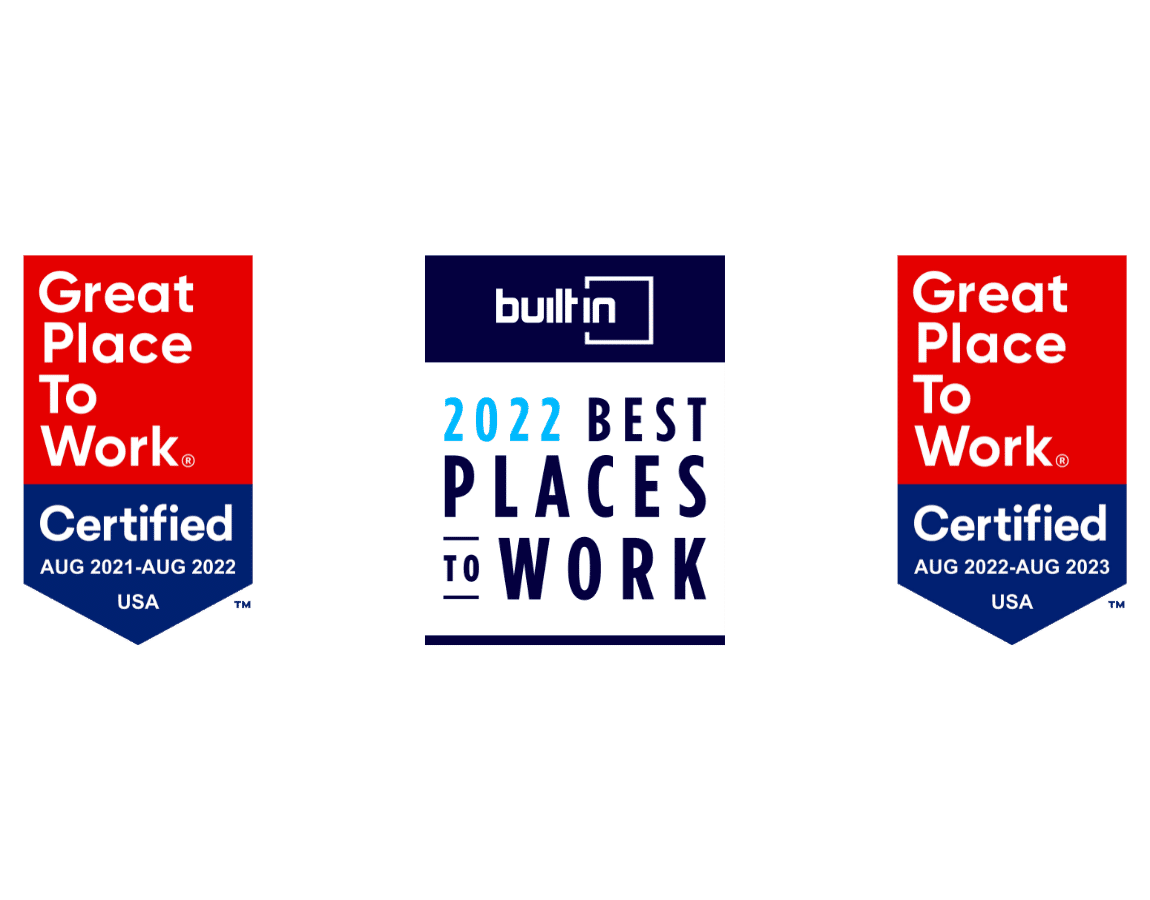 Your dream job awaits
Here's who we are looking for right now:
Culture without action, is just words
Here's how we bring our values to life
We invest in our people by giving them everything they need to prosper, personally and professionally. Bommies value integrity, compassion, and acceptance as much as they value determination and ambition…and that's a lot.
Product-driven, Empirical-mind
It's intent, all the way down. We empower data-driven decision makers with transparent business behavioral insight while promoting quality and collaboration across the ecosystem. Bommies build the data products proving this insight with modern tech, data science, and passion.
We understand that adaptability leads to innovation and innovation leads to success. Bommies are empowered to contribute from spaces and places that best serve the needs of the customer, organization, and self.
Don't just work: Grow here. Bommies think creatively, become well-rounded subject matter experts, and chart their own course. Training and mentorship are encouraged across all teams and in all forms, advancing dedication and passion across the organization.
Every Bommie is a leader. All perspectives are valued and they collectively contribute towards the innovation and creativity that lights Bombora's path forward. Bommies celebrate these individual efforts and steward them towards our mission.
We are all actors in ecosystems; as professionals, as an industry, and as a species. Our collective well-being depends upon the sustainability of these physical, social and commercial places, where we live, interact and thrive. Bommies elevate conscious decisions and direct actions that show respect for and stewardship of our ecosystems.
Bombora's data co-op is a radical advancement and is based on cooperation, transparency, and trust. It is sourced within consent-based frameworks to respect, protect and ensure the individual privacy of all actors on our network. All Bommies, top to bottom, are responsible for ensuring we manage our data assets to the highest ethical and security standards, and help advance efforts in the industry to see such adoption everywhere.
Come grow with us
Benefits
Competitive compensation
Stock options
401(k) plan with match
Comprehensive health benefits for you and your family
Commuter Benefits
Flexibility
Unlimited PTO
11 Paid Holidays and Summer Fridays
Offices (for when you want one)
Generous Parental Leave (16 weeks primary/12 secondary)
Wellness
Regular team and culture-building events
Healthy snacks and lunches (even for folks working remotely)
Wellness and fitness initiatives
Organization-wide initiatives focused on empowerment and advancement while celebrating diversity and inclusion
Development
Career development and support for internal growth
Regular internal workshops to develop your skills
Thoughtful, regular compensation reviews
Tuition reimbursement, and an annual learning stipend, and training opportunities
Hear what Bommies are saying about us
Grow your career at an organization that values employee development
Jake H. Senior Account Executive
Give us a shout!
Looking to speak to someone from our management team or want to syndicate our data for press and media purposes?
Contact us